Mission Statement
DeLeon's mission is to make the highest quality orchids and bromeliads accessible while maintaining exemplary value and customer service.
About Us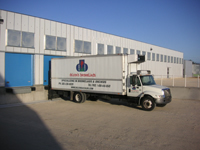 As one of the nations top growers of bromeliads and orchids, we have an excellent reputation for selling quality products at competitive prices. Through our controlled methods of growing, potting and shipping, we assure our customers of receiving the best product available on the market. Our sales representatives provide customers with the highest level of customer service available in the industry.

Our four growing locations provide over 1,771,939 square feet of climate controlled production. This allows us to provide a large variety of orchids and bromeliads to meet our customers' needs.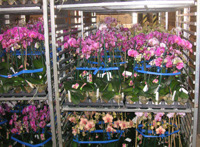 We are constantly searching for new and more exciting varieties that exhibit new color combinations, shapes, sizes and longevity of blooming. With 2 ½ million bromeliads and 4 million orchids in annual production, we can provide consistent and dependable availability 52 weeks a year.

You can find DeLeon's products in a variety of national chain stores, high-end specialty stores, floral shops, indoor landscape companies and garden centers.
Press Room
DeLeon's is recognized by some of the top publications in our industry...Learn More
Technology

In 2006, our Mt. Dora, Florida location completed a 5.5-acre state-of-the-art glass greenhouse using Logiqs Agro moveable container system, automatic transport cart, four robots... Learn More